"La Cucina di Giuseppina" Italian Cooking School
"La Cucina di Giuseppina" Italian Cooking School
Sciano, Certaldo (FI)

Tourists' rate. If you've been here vote it!
5 votes to date
Tuscany cooking class - In Italy, cooking is the art that is available to everyone. No matter what your budget, meals and eating are for celebration and nourishment, in the treust sense of the world. This is no more apparent anywhere than in the way this extraordinary chef will prepare and serve your sumptuos feast. You may also include a short lesson prior to your meal, or concentrate instead on lesson only.... eating what you prepare, of course!

If you are sojourning in Tuscany anywhere from Florence to Maremma to Montepulciano, let Giuseppina Pizzolato create an extraordinary five-course meal in your home, or conduct a private lesson, at her place or yours.
If you'll be travelling to Italy, visit the Falisca II in Chianti Val d'Elsa, just outside Certaldo for a private lesson, dinner or a tasting of their own estate-bottled wine. Does truffle hunting interest you? If it's the season, Dolly, the Pizzolato's terrior extraordinaire, will be delighted to have you along. You can even assist in the wine or olive harvest, if the timing is right...
Photo Gallery
Rating of La Poggiolaia

Map and direction informations from "La Poggiolaia" to ""La Cucina di Giuseppina" Italian Cooking School"
Going with Public Transport?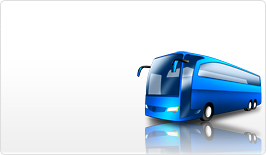 Click here for details on going trip
Click here for details on return trip
Back to Search Page
Back to Search Page